Customers
Employing the right tech on farm
In light of Trev's partnership with Figured, we spoke to Jenna Smith, Chief Executive about the tech Pouarua Farms employs and the change in productivity and profitability it can add to a farming operation.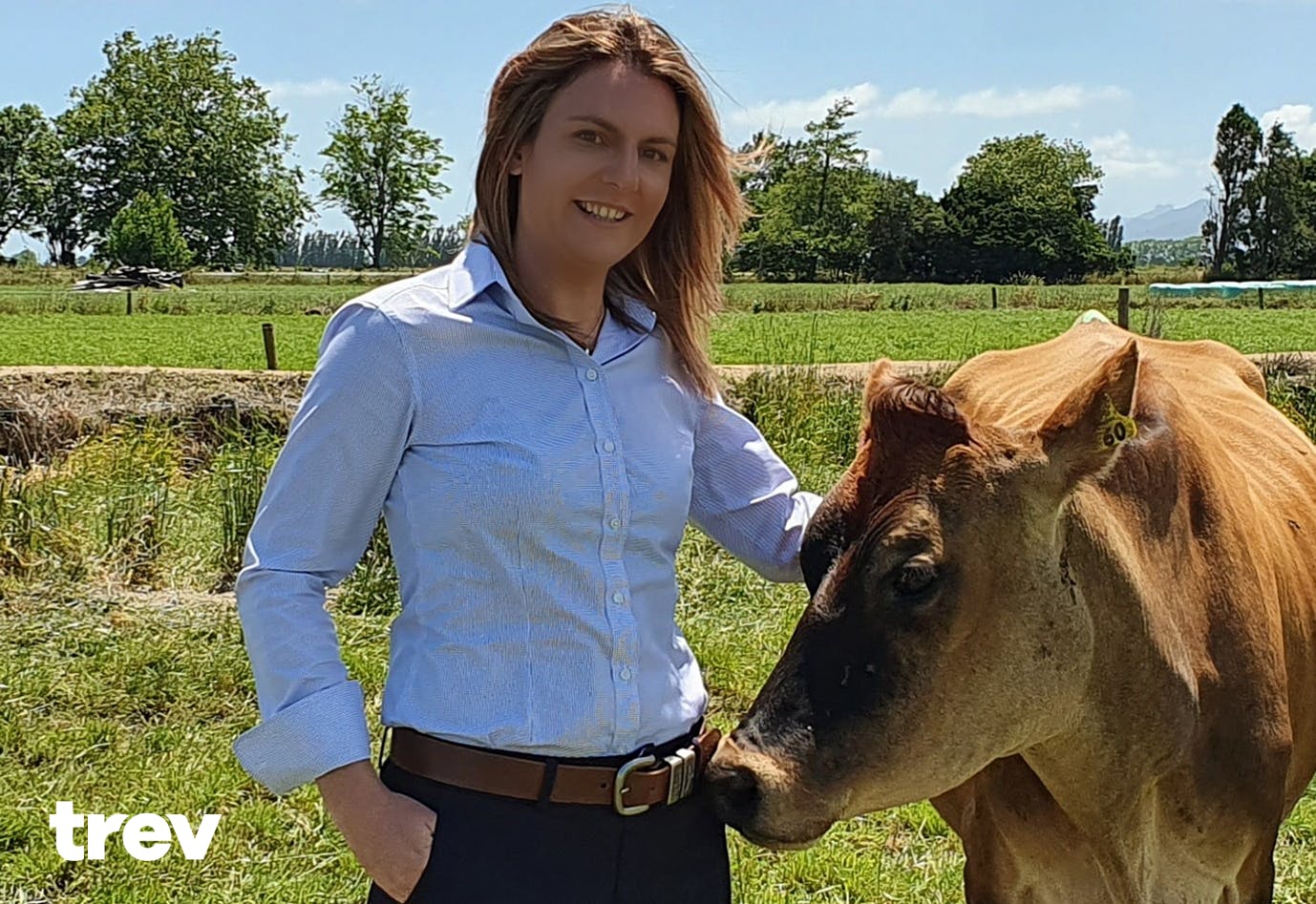 Jenna oversees nine dairy farms plus a dry stock operation across 2200ha in the Hauraki Plains. Pouarua Farms aims to be a sustainable and best practice farming operation and was this year shortlisted as an Ahuwhenua finalist.
Over the last decade Jenna has noticed an increase in the pressure of the social licence to farm. Regulations in compliance have shifted to the forefront of all farm businesses. Farmers should be aware of how observers and stakeholders see their operation, she explains. Having the right technology on the farm to accurately record data means operators have the information to back up claims of sustainability, efficiency and safety, and continue their social licence to operate.
"We can say that we are sustainable, efficient and safe until we are blue in the face, but it's still subjective in many people's minds," she explains. "We need to have it be objective. The people observing our operation are the people who vote in lawmakers, both regional and central, which is why we need to care about our social licence."
While reporting has always held a strong place in corporate farming and large operations have been good at front-footing this, Jenna advises that they have a responsibility to help small, single-farm businesses achieve the same levels of compliance by setting the standard. 
"For those small operations who have embraced the changes, they have been able to build reputable and strong farm businesses that are adaptive to pressure from any direction," she says. And while it may seem daunting for owner-operators when new regulations come into play, with good reporting and the right technology everything they need to provide should be on hand already.
However, the challenges of a transient dairy industry and maintaining farm information through shifting staff requires tools that will retain all necessary information in one place. In addition, Jenna tries to find tools and technology that are able to be used by all staff across their ten farms in order to capture everything relevant to all roles. "The key thing in a business like ours is to make the systems easy to use across a variety of skill sets. We have some tech-savvy staff and some who really struggle, so I look for something that has everything I need and nothing I don't."
Current tools include Trev, farm reporting software for grassroots information. Jenna chose Trev for its clear interface and the ability for anyone within the company to contribute or pull insights, she explains, while cloud storage for all the on-the-ground data avoids loss of information that could back up their social licence. Ease of use and easy-to-pull data are the driving factors behind Figured and Xero which take care of financial reporting needs. 
Labour is a pressure point for most operations and having the right technology to optimise Pouarua's sheds has also led to shorter workloads, relaxing the reliance upon people to catch and monitor issues. The use of ProTrack and Milkhub drives shed efficiency and productivity through auto draft and smart detection of mastitis, while Gallagher wands and TSI monitors are used to speed up the weighing process and to record all NAIT movements. These tools have effectively removed one FTE labour unit from an average 600-cow farm, says Jenna, proving that with the right technology Pouarua has been able to back up their claims for sustainability, productivity and prosperity, with the ability to protect their social licence to operate and satisfy shareholder and public interests.